Architecture
The school is being designed by Hairni Shah, one of our Advisors, and practicing community architect in Ahmedabad and Delhi.
The question that formed the central imagination for the School, was a simple one, namely, how do you imagine a learning space for children coming from poor families which inspires them and yet does not make them strangers to their own land?
The design achieves a sense of enclosure while keeping the spatial belongingness.
It carves a micro-space and yet remains part of the whole.
Following interventions are being employed:
converting tiny corridors into broad learning street, where children converge and learn openly
Space for secluded study at the back of the classroom, and connected to the outside world.
Creative niches for huddling, thinking and collaborative group work.
Using local community to build the school, so there is belongingness to the structure.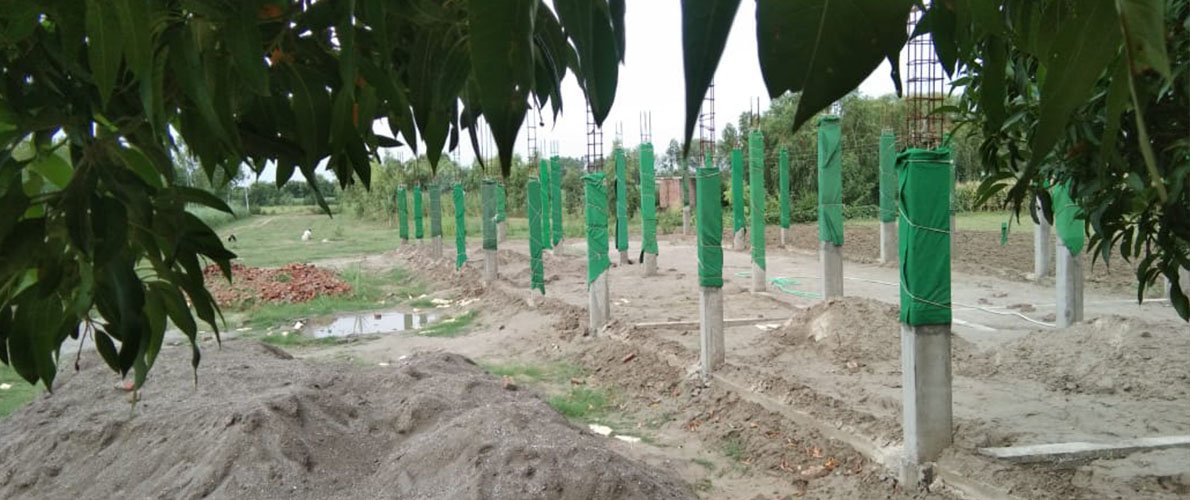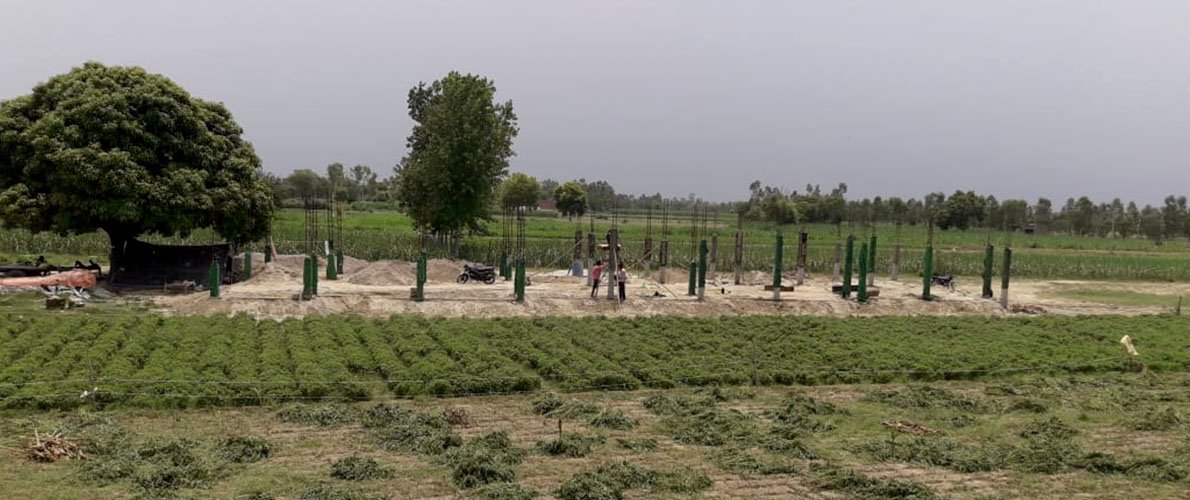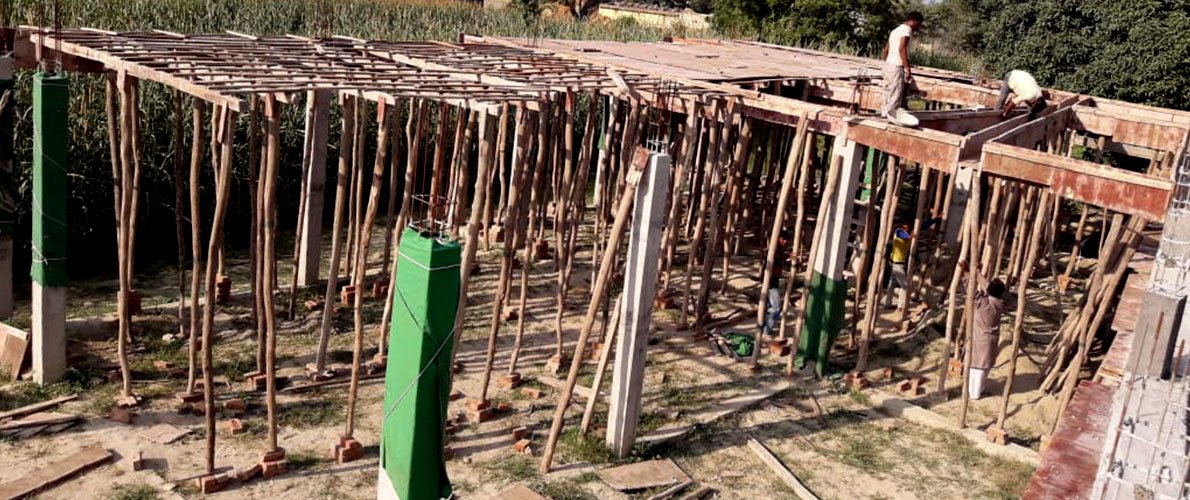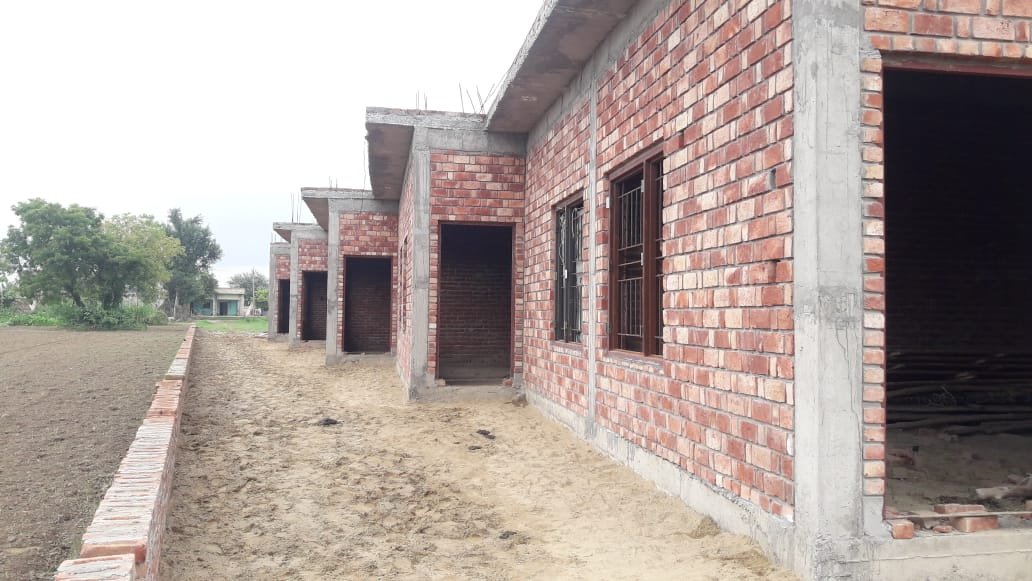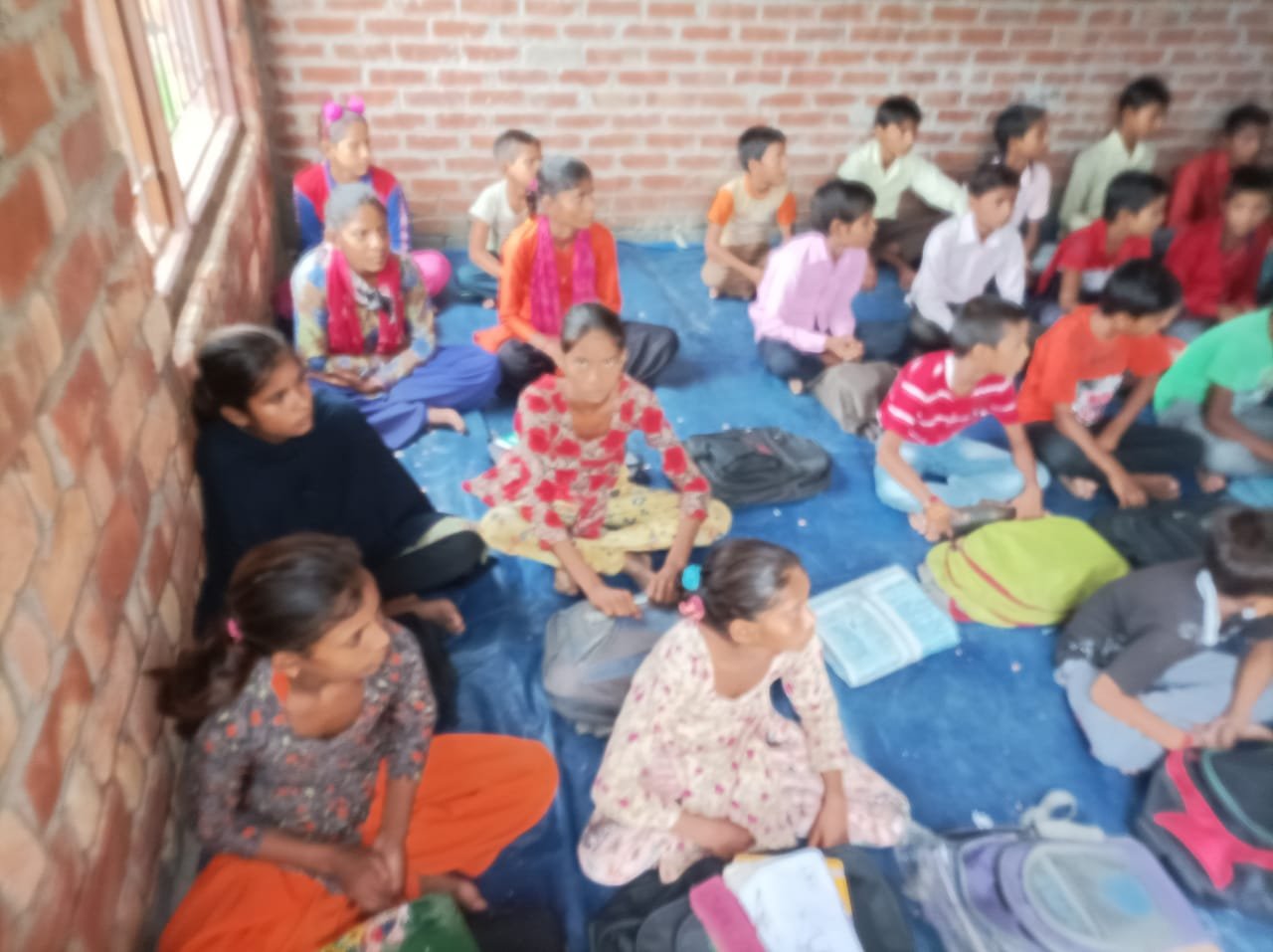 Bhumi Poojan
The site is located in the middle of the farmland in the village, Tumariya Ghat. The Bhumi Poojan (Foundation-Laying) took place in early February. Pictures bring to light, the unbounded excitement and promise in the village. Almost the whole village gathered. Children came in their uniforms. Village elders gave their blessings. We had a mic-speaker arrangement, and delivered some speeches. It was a moving experience. We saw hope, and how it looks like.
Construction
The construction has begun. Lockdown due to the Covid19 pandemic has slowed the process down a little bit, but we are resuming the work. The plan is to build bit by bit, slowly. While the work is being done by masons, village community often gathers around, and their participation makes the whole process, little more fun. The pictures express the excitement.